2022 Stevie Marshall Memorial Award 8U
---
---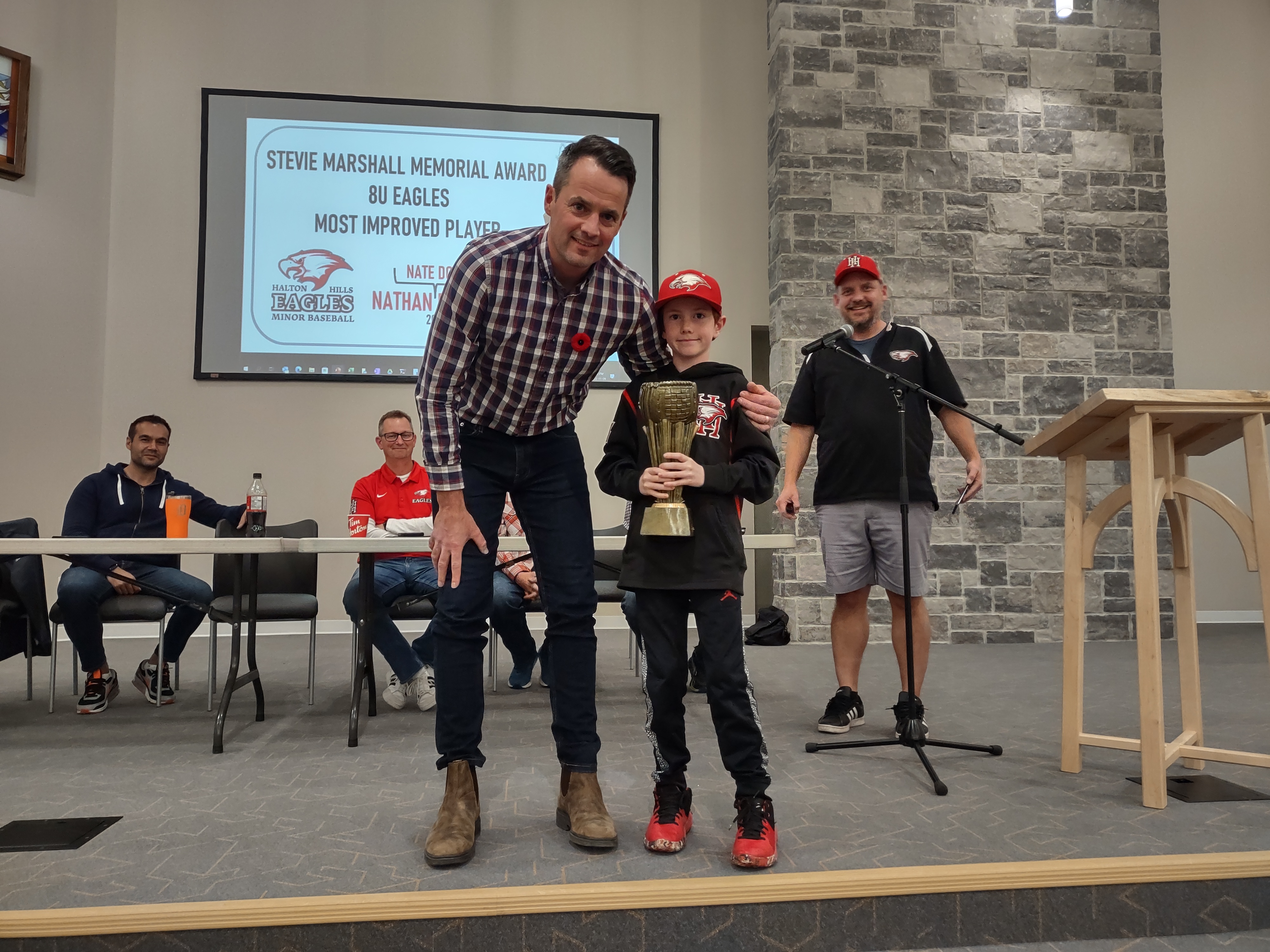 ---
NATHAN BROADLEY
When Nate started out he was very green in experience and mechanically. He has since turned into one of our key contributors in the field defensively. He does not shy away from hard hit balls, tracks down fly balls, can play a one-hop and come up throwing with the best of them! Offensively, he recognizes he has room for improvement and will often come to me asking " coach Geoff can you please help me with my swing?" This willingness to learn has seen his at bats be more productive and well improved. He is quite the speedster on base paths as well.
As you all know, defense wins games and Nate's defensive skill set gives us a lot of options when setting lineups. His desire to learn and improve with the game of baseball makes him a pleasure to coach. He's a great teammate and will start many of our cheers on the bench. The Dogg has fully embraced Eagles rep baseball and given his competitiveness, Nate, has potential to be a heck of a ball player for Eagles nation in the years to come!
Please join us in congratulating Nate!
Coach Geoff